Its no secret that I love Winter! I love to be warm and cosy and to be able to wrap up and be snug. So when I heard about
Aldi's
new Winter Home items I was very excited. Plus we have Christmas coming up so everyone always needs a great gift. I do love
Aldi
and I think they have a great range of items to please everyone. So I was lucky to try out three items.
Ladies Loungewear £13.49
These are super soft and super comfy. Nice and thick and they look far more expensive than their real price. I soft velvet type fabric which is also warm, they fit well and ideal for those lazy days of relaxing. Plus smart enough that if someone arrived you would look fit to see them !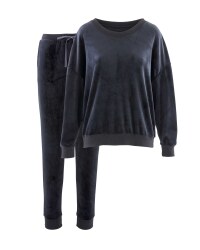 Slipper Socks £5.99
I suffer with cold feet so I am always keen to find something to really keep my toes warm. These fit the bill just right! Double lined being knitted outside and warm fluffy fleece lining inside . Non slip soles as well so super safe. Ideal for a small gift but one that any lady will be glad of.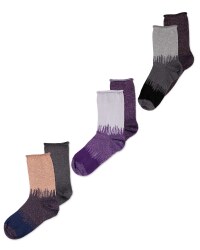 Chunky Knitted Blanket Scarf £8.49
I adore this chunky scarf. I love the colour which I think Aldi call pink but I would say a lush raspberry colour, to the warm cosy feel. So thick you would never be cold wearing it either around your neck or around your shoulders. Now this really is a great gift and I know I am going to buy another in a different colour as they are so great.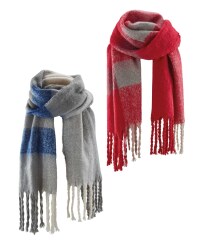 This is just the items I got to see. There are so many more to choose from so why not check it out in store or online at
Please note I was not paid for this review only receiving a sample of the product
Advertisement